Preserving Open Trade: Subsidies, Geopolitics, and International Cooperation


JOINT EVENT
DATE: April 22, 2022
DAY: Friday
2:30 PM - 4:00 PM
LOCATION: Virtual
WATCH THE WEBCAST HERE - April 22, 2022
Overview
Open trade policies are critical to growth and development and are especially important in today's global context. However, the growing use of market-distorting subsidies can undermine the multi-lateral, rules-based trading system that has promoted trade liberalization and global growth in the past. This event will explore the issue of subsidies—from when they may be appropriate for addressing challenges to the unintended consequences—as well as how international cooperation can promote better subsidies policies and a more effective trading system for countries at all income levels.
Read the latest joint research from IMF, OECD, WBG and WTO: Subsidies, Trade, and International Cooperation
Preserving Open Trade: Subsidies, Geopolitics, and International Cooperation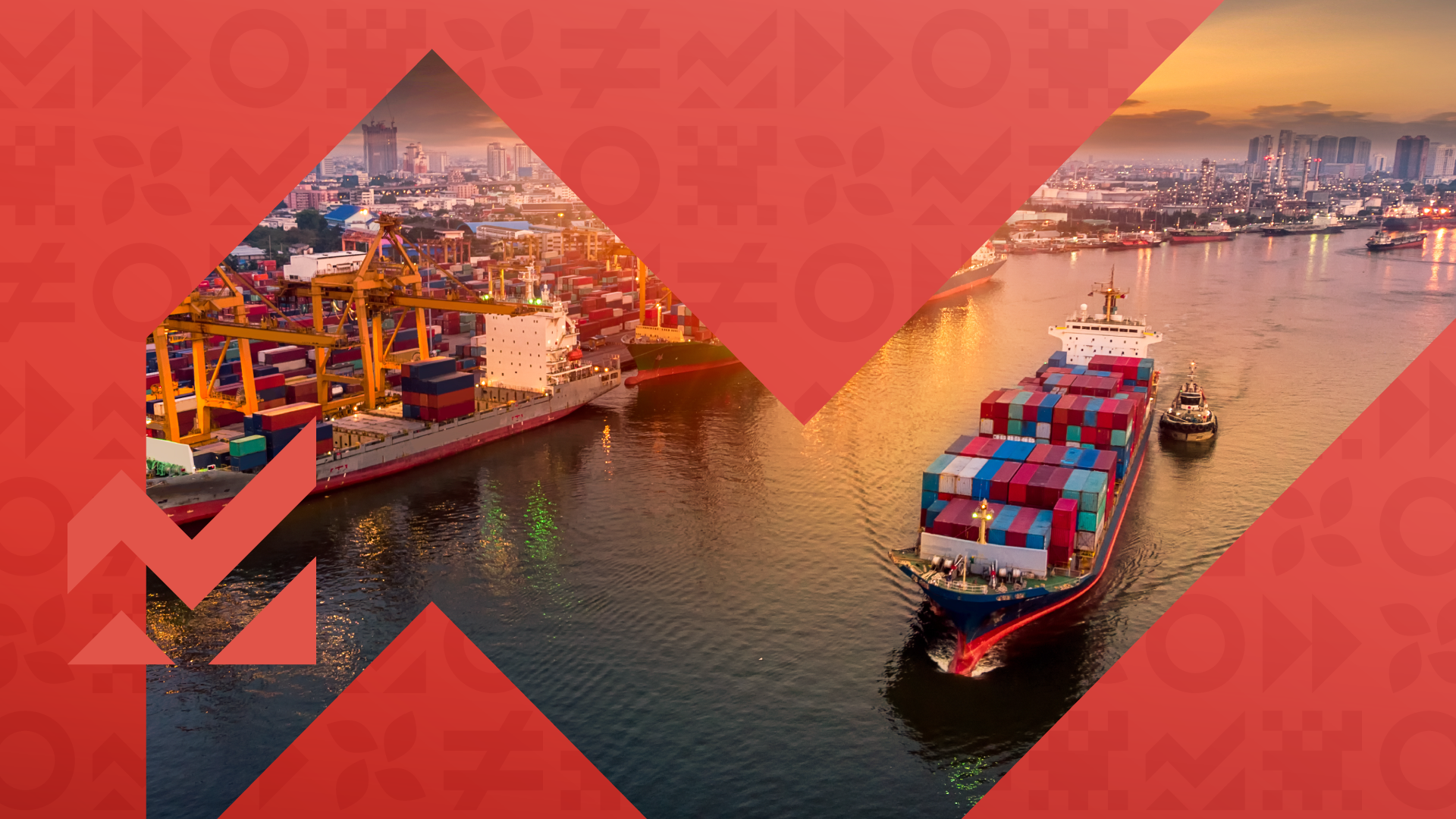 Event Summary
The growing use of market-distorting and fiscally costly subsidies are contributing to global trade tensions that are harming growth and living standards and undermining the multilateral, rules-based trading system. Against this backdrop, it is essential to enhance international cooperation and multilateral efforts in promoting better subsidies policies and ensuring a more effective trading system for countries at all income levels.
Key Points:
The rise of subsidies & the need for reform. The challenging and complex global economic environment, including the economic impact of the war in Ukraine and the pandemic, rising inflationary pressures, and surging food prices are forcing governments to provide more subsidies. Panelists concurred that many subsidies are poorly designed and hardly fulfill their stated objectives. They are highly distortive and costly, both fiscally and environmentally, undermine international competition, and bring significant discord to the trading system. Thus, subsidy reforms demand global attention and cooperation. Against this backdrop, panelists underscored that the four international organizations that have authored the report on "Subsidies, Trade, and International Cooperation" are committed to strengthen their individual and joint work to support governments in collecting, organizing, and sharing data, coordinating analytical work agendas to develop methodologies to assess the cross-border effects of different forms of subsidies, and supporting inter-governmental dialogues on reforming subsidies.
Globalization and trade. Panelists underscored the benefits of global trade but noted the challenging geopolitical environment and risks to the rules-based trading system. Georgieva warned about the risk of fragmentation of the global economy and trading blocs, which could make all countries poorer. She called for building on the strengths of international trading system while paying due attention to the inequality and distributional aspects of globalization. Okonjo-Iweala underscored that the rules-based trading system is a global public good and noted the importance of reforming it, including through updating the WTO rule book. She outlined the significant costs of "pulling back." Malpass highlighted that trade is a positive force and called for preserving the idea of efficiency that comes from trade. Cormann emphasized that there is no alternative to trade but stressed the importance of "making it work for all."
High and rising food prices & food security: Panelists called for coordinated actions to address food insecurity and noted the urgency on developing a new action plan on food security by international financial institutions. Georgieva underscored the criticality of identifying regions where food production could be increased and ensuring access to information on the food availability. Malpass emphasized that the spike in food prices underscored the urgency of reducing trade barriers, enhancing international cooperation, and ensuring greater transparency about countries' food stockpiles to help markets function better.
Panelists
Panelist: Kristalina Georgieva

Kristalina Georgieva
is the Managing Director of the International Monetary Fund (IMF). She is the first person from an emerging market economy to lead the IMF since its inception in 1944. Before joining the Fund, Ms. Georgieva was Chief Executive Officer of the World Bank and also served as Interim President for a time. Previously, she served at the European Commission as Vice President for Budget and Human Resources – and as Commissioner for International Cooperation, Humanitarian Aid and Crisis Response. She was named "European of the Year" and "Commissioner of the Year" by European Voice for her leadership in the European Union's humanitarian response to crises.
Panelist: David Malpass

David Malpass
currently serves as President of the World Bank Group. Mr. Malpass previously served as Under Secretary of the Treasury for International Affairs for the United States. Before joining the U.S. Treasury, Mr. Malpass was an international economist and founder of a macroeconomics research firm based in New York City. He served as chief economist of Bear Stearns. Previously, Mr. Malpass served as the U.S. Deputy Assistant Secretary of the Treasury for Developing Nations and Deputy Assistant Secretary of State for Latin American Economic Affairs. Mr. Malpass earned his bachelor's degree from Colorado College and his MBA from the University of Denver. He was a CPA and undertook advanced graduate work in international economics at the School of Foreign Service at Georgetown.
Panelist: Ngozi Okonjo-Iweala

Dr Ngozi Okonjo-Iweala is the Director General of the World Trade Organisation (WTO). She is an economist and international development expert with over 30 years of experience. She was Chair of the Board of Gavi, the Vaccine Alliance (2016 – 2020), the African Risk Capacity (2014 – 2020) and Co-Chair of The Global Commission on the Economy and Climate.  Previously, she served as Senior Advisor at Lazard and sat on the Boards of Standard Chartered PLC and Twitter Inc. Dr Okonjo-Iweala was appointed as an AU COVID-19 Special Envoy and WHO COVID-19 Special Envoy.
Dr Okonjo-Iweala served twice as Nigeria's Finance Minister (2003-2006, 2011-2015), the first woman to hold the position, and spent a 25-year career at the World Bank rising to the No.2 position of Managing Director.
In 2020 Dr Okonjo-Iweala was named Forbes African of the Year. She has been ranked by Fortune as one of the 50 Greatest World Leaders (2015) and by Forbes as one of the Top 100 Most Powerful Women in the World consecutively for four years. She holds a Bachelor's in Economics from Harvard University and a PhD from the Massachusetts Institute of Technology.
Panelist: Mathias Cormann

Mathias Cormann is the 6th Secretary-General of the Organisation for Economic Co-operation and Development (OECD).
Prior to his appointment to the OECD, Mathias served as the Australian Minister for Finance, the Leader of the Government in the Australian Senate and as Federal Senator representing the State of Western Australia.
In these roles, he has been a strong advocate for the positive power of open markets, free trade and the importance of a rules-based international trading system.
Moderator: Shawn Donnan

Shawn Donnan
is an award-winning senior writer for Bloomberg News where he reports on the US and global economies. He joined Bloomberg in 2018 from the Financial Times where he served as World Trade Editor and prior to that, World News Editor, coordinating the paper's global coverage of economics and politics. He also worked as a correspondent and editor for the FT in Indonesia and Hong Kong, from where he edited the paper's China coverage. He is a graduate of Boston University.