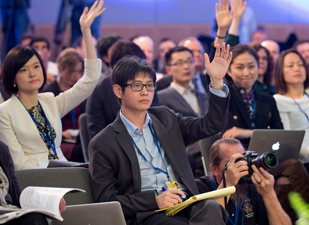 Online Press Registration
IMF Press Center
To participate in IMF press events, journalists should register with the online IMF Press Center if they are not already registered. The IMF Press Center offers advance access to embargoed IMF information. It is a password-protected site for working journalists only.
Already Registered? Login
Not Registered Yet? Click to register
World Bank Group Online Media Briefing Center
Spring Meetings registration for all categories has been suspended. Any registrations that have been previously confirmed are no longer valid and on-site registration will not be available. Please contact meetingsregistration@worldbank.org for any questions related to registration.
Press Conferences
A tentative schedule of the press conferences is now available.
All press briefings are transcribed and posted on the external websites of the IMF and the World Bank Group as soon as possible.
Contact Information