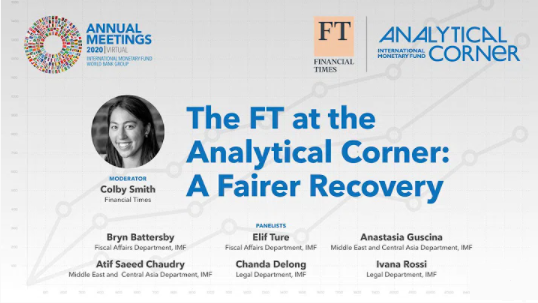 Annual Meetings Media Partners
By clicking the links in this section, you will be taken to Media Partners' websites, not managed by the IMF.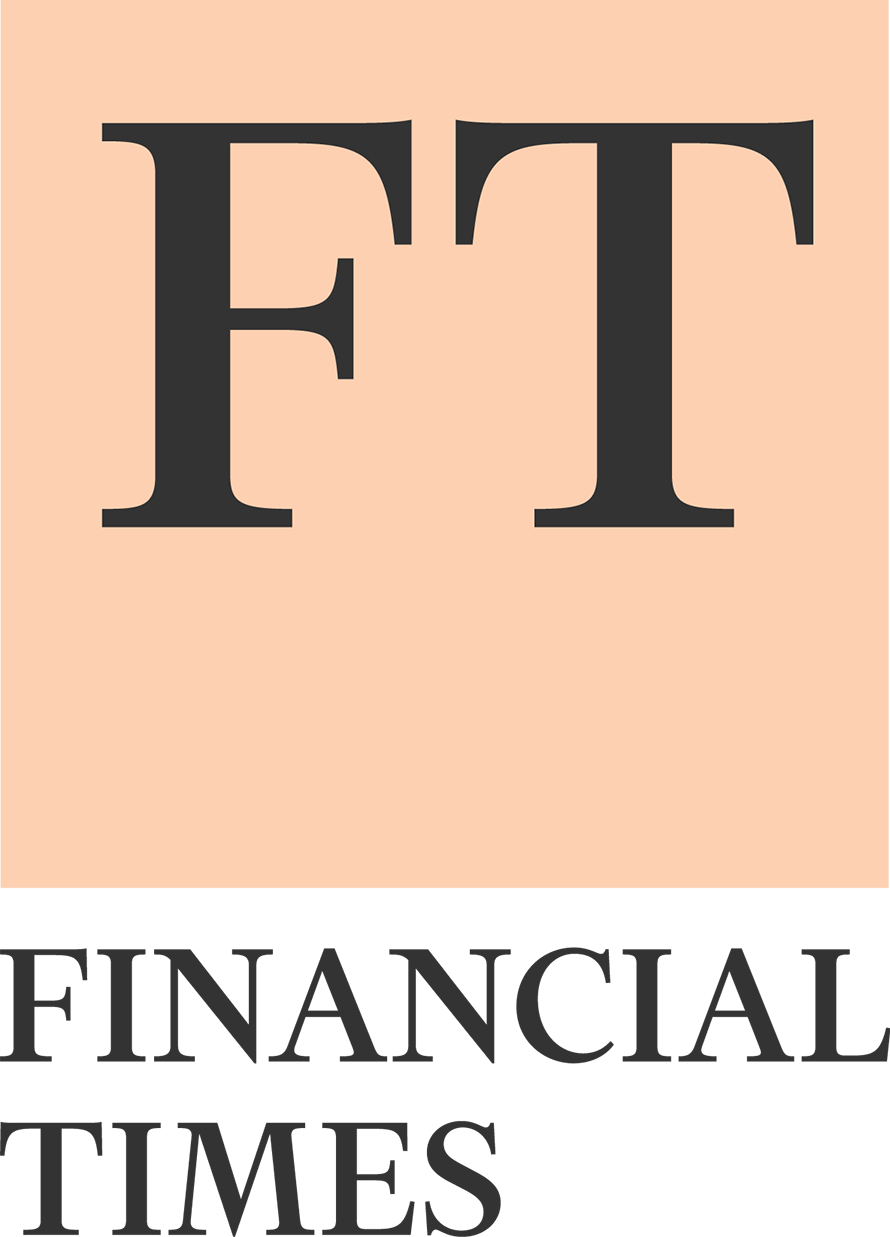 The Financial Times is one of the world's leading business news organizations, recognized for its authority, integrity and accuracy. It has a record paying readership of more than one million, three-quarters of which are digital subscriptions.

Since March 2003, Al Arabiya has repeatedly demonstrated that it is the source of news for those seeking for the future, for those who are spreading hope and for those who are looking to improve the lives of their people…with a quest to know more.

AllAfrica is a voice of, by and about Africa - aggregating, producing and distributing 900 news and information items daily from over 140 African news organizations and our own reporters to an African and global public.

Assabah is a daily Arabophone Moroccan newspaper. It is the sister publication of L'Economiste, Morrocan's leading French-language daily in economics and financial news.
The Banker provides economic and financial intelligence for the world's financial sector and has built a reputation for objective and incisive reporting. The Banker has been the trusted source of banking information since 1926. Read some articles below.

The CNN en Español business unit is responsible for several multi-media platforms geared toward Spanish-speaking audiences around the world, including CNN en Español 24 hour cable news feeds for the U.S., Mexico, Central and South America which reach nearly 62 million households. The CNN en Español brand brings a premium, multiple platform experience to Spanish-speakers across the Americas.

L'Economiste is Morocco's leading French-language daily and the leading economic daily. It has a circulation of 20,000 copies. It is also present in Burkina Faso through the weekly L'Economiste du Faso. L'Economiste is part of the Eco-Media Group, the leading private information group in Morocco.

fDi Magazine provides an up-to-date image of the ever-changing global investment map. Track the companies and sectors making moves, and stay up to date on investment destinations, hot topics, data trends, interviews with leaders and more. Read some articles below.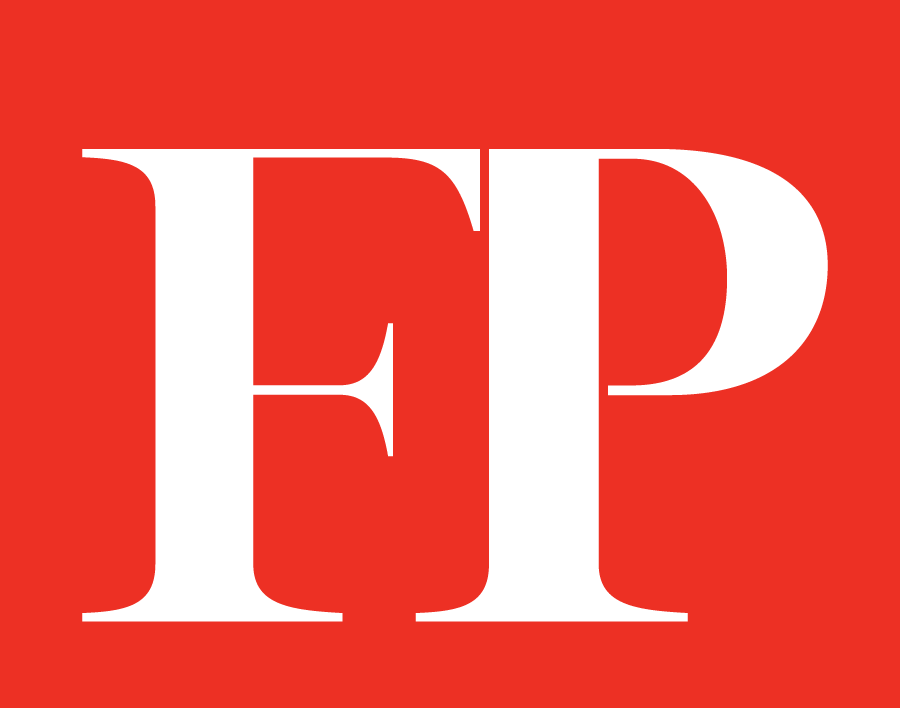 Read the COVID-19 Global Response Index, a first-of-its-kind assessment of governments' responses to the coronavirus crisis in key policy areas. Available with FP Insider, Foreign Policy's subscription service for global affairs professionals.

GlobalMarkets is the newspaper published at the IMF/World Bank Group Annual Meetings. It is a unique source of news, analysis and commentary on economic policy, international economics and global financial markets, with a focus on the emerging world.

SINA Finance is a leading online finance media serving China and the global Chinese communities. We provide business news coverage and finance columns, stock quotes from the major exchanges around the world, as well as breaking economic news and market trend analysis.

Yicai is one of China's largest and most influential financial media conglomerate. It has Chinese and English mobile apps and websites, TV channels, newspapers, and magazine. These media formats have been integrated to form a communications matrix that broadcasts real-time financial news and market information.
You May Also Be Interested In: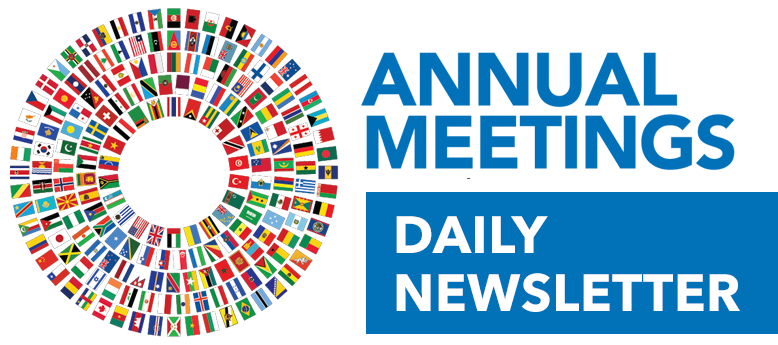 Subscribe now to our special daily briefing during the IMF-World Bank Annual Meetings, pointing you to the latest publications, live events, and more.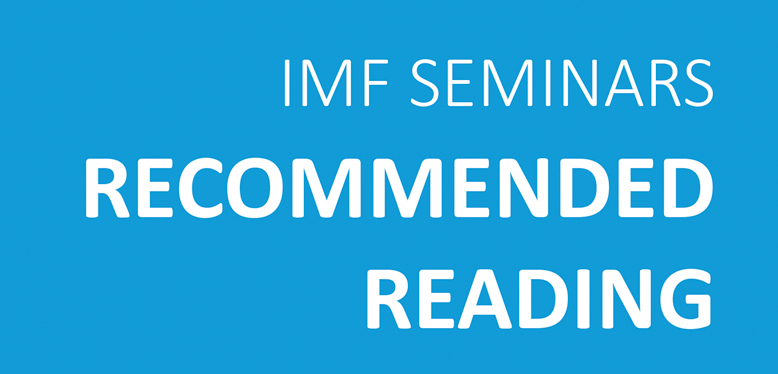 The Recommended Reading is a curated list of relevant works covering Seminar topics of the 2020 Annual Meetings. The references were carefully selected by IMF Library staff from a diverse pool of resources to promote ideas and knowledge exchange.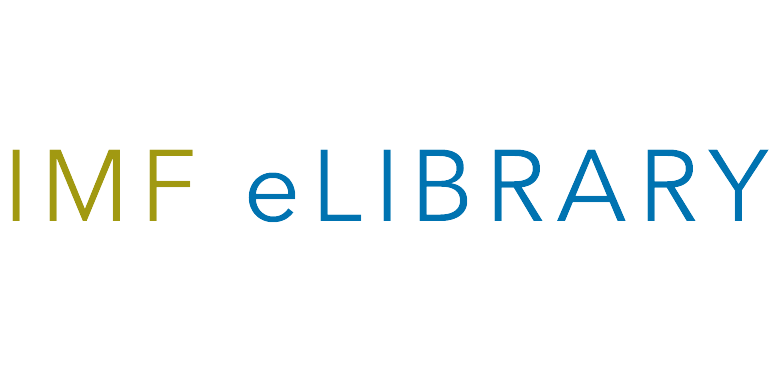 The IMF eLibrary is an easy-to-use portal to IMF research and data. The eLibrary puts cutting-edge analysis at your fingertips with more than 21,000 publications, reports, and working papers.