Restoring Trust by Curbing Corruption

IMF SEMINAR EVENT
DATE: April 22, 2018
DAY: Sunday
9:45 AM - 11:00 AM
LOCATION: IMF HQ1, Atrium
Overview
The past few years have seen a growing distrust in governments and public institutions. A key factor fueling this distrust is corruption, which undermines revenue and reduces the efficiency of public spending. Recognizing that mitigating corruption requires a holistic and multifaceted approach, tailored to the specifics of each country, panelists will share their experiences with successful anti-corruption initiatives. Another focal point of discussion, will be the international facilitation of corruption and tax evasion. Finally, panelists will discuss how the IMF can contribute and help to mend the trust divide.
Join the conversation via #FiscalForum
Restoring Trust by Curbing Corruption
Panelists
Moderator: Greg Ip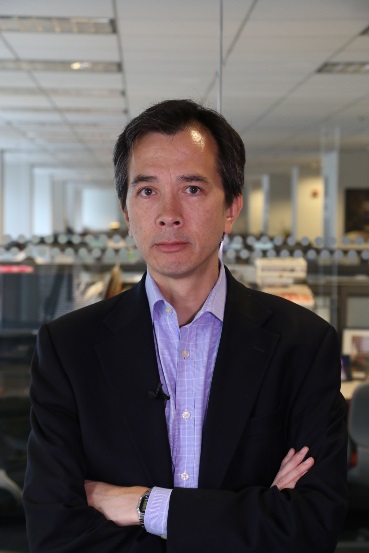 Greg Ip is chief economics commentator of The Wall Street Journal. He writes about U.S. and global economic developments and policy in the Capital Account column and on Real Time Economics, the Wall Street Journal's economics blog. From 2008 to January, 2015, he was U.S. Economics Editor of The Economist magazine. He is the author of Foolproof: Why Safety Can Be Dangerous and How Danger Makes Us Safe, published by Little, Brown in October, 2015. 
(As of April 2016)
Panelist: Christine Lagarde

Christine Lagarde has been Managing Director of the International Monetary Fund since July 2011. She held various ministerial positions within the French government, including Finance and Economy Minister (2007–11), Minister for Foreign Trade, and Minister for Agriculture and Fisheries. She was also Chairman of the Global Executive Committee and Global Strategic Committee of Baker & McKenzie.
Panelist: Abdoulaye Bio-Tchane

Mr. Bio Tchane is currently Senior Minister of Planning and Development of the Republic of Benin since 2016 following the election of His Excellency Patrice TALON as President of Benin Republic.
Prior to that, Mr. Bio Tchane has held senior positions in the Central Bank of West African States and also served as Director of the African Department of the International Monetary Fund (IMF) and President of the West African Development Bank (BOAD). Mr. Bio Tchane is recognized for his leadership qualities and his reforms regarding transparency and the fight against corruption when he served as Minister of Economy and Finance of Benin.
Panelist: Lea Giménez Duarte

Lea Giménez Duarte is the 121st Minister of Finance of Paraguay and the first woman to hold this position in the country's history. She was previously Vice-Minister of Economy. Prior to this appointment, she worked in the World Bank, where she led programs aimed at reducing poverty and promoting equitable economic growth in Asian, Latin American and Caribbean countries. Her work focused on institutional strengthening of public entities, the creation of institutional capacities, and the promotion of evidence-based policies. She holds a Ph.D. in Economics from the University of Lehigh (Pennsylvania, USA).
Panelist: Penny Mordaunt

Penny Mordaunt is the Secretary of State for International Development, United Kingdom. Previously, she worked as Minister of State for the Armed Forces. She also served as Parliamentary Private Secretary to the Secretary of State for Defence; on the European Scrutiny Committee, Defence Select Committee; and as chairman of the APPGs for Life Science and for Ageing and Older People. In 2000 she served as Head of Foreign Press for George W. Bush's presidential election campaign. She studied Philosophy at Reading University.
Panelist: Patricia Moreira

Patricia Moreira has been appointed as Managing Director of the International Secretariat of Transparency International in October 2017. She is Spanish-Brazilian and has worked for more than a decade promoting social impact and innovation in a global environment. For the past 14 years, she worked at Ayuda en Acción, a Spanish aid organisation operating in 20 countries around the world. She became the organisation's CEO in 2009 heading a team of around 100 people at headquarters and more than 300 in the field.
Prior to that, Ms Moreira worked as an international management consultant for ten years with a focus on technology, innovation and impact. She holds an MBA from INSEAD, France and a BA in Economics from the University of California, Los Angeles, and has done PhD research in Social Entrepreneurship at ICADE University in Madrid.