Flexible Inflation Targeting: Advancing the Frontiers of Monetary Policy

IMF SEMINAR EVENT
DATE: April 18, 2018
DAY: Wednesday
2:00 PM - 3:15 PM
LOCATION: IMF HQ1 – Meetings Halls A&B
Overview
A distinguished panel of central bankers and monetary theorists will discuss the successes and challenges of inflation-forecast targeting as a basis for monetary policy, and present different views on whether or not the transparency of this framework has helped countries establish a sound monetary standard. These and other related topics are addressed in the new book "Advancing the Frontiers of Monetary Policy," edited by Tobias Adrian, Douglas Laxton, and Maurice Obstfeld to be launched at the seminar.
Join the conversation via #InflationTarget
Flexible Inflation Targeting: Advancing the Frontiers of Monetary Policy
Panelists
Moderator: Greg Ip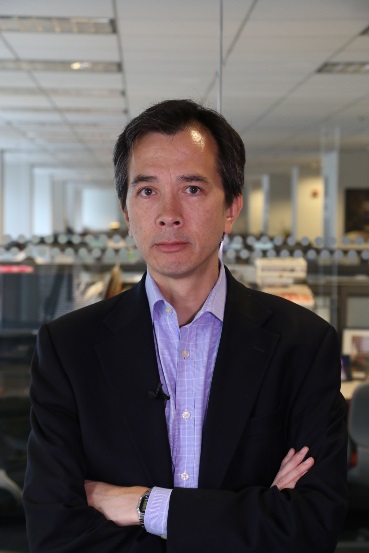 Greg Ip is chief economics commentator of The Wall Street Journal. He writes about U.S. and global economic developments and policy in the Capital Account column and on Real Time Economics, the Wall Street Journal's economics blog. From 2008 to January, 2015, he was U.S. Economics Editor of The Economist magazine. He is the author of Foolproof: Why Safety Can Be Dangerous and How Danger Makes Us Safe, published by Little, Brown in October, 2015. 
(As of April 2016)
Panelist: Tobias Adrian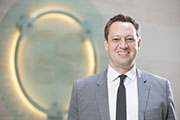 Tobias Adrian is the Financial Counsellor and Director of the Monetary and Capital Markets Department of the International Monetary Fund. Prior to joining the IMF, he was a Senior Vice President of the Federal Reserve Bank of New York and the Associate Director of the Research and Statistics Group.
Panelist: Ilan Goldfajn

Ilan Goldfajn currently serves as Director of the Western Hemisphere Department at the IMF.
Mr. Goldfajn was Governor of the Banco Central do Brasil (BCB) from May 2016 until February 2019. During his tenure at the BCB, he oversaw implementation of significant regulatory changes that opened the door to new players in the financial services industry, spurred innovation, and digitalization, and fostered the growth of fintech companies that has had a positive impact on Brazil's financial sector. In 2017, he was elected Central Banker of the Year by The Banker magazine; and the year after, he was named Best Central Banker by Global Finance magazine.
Mr. Goldfajn's experience in the private sector include positions as Chief Economist and Partner of Itaú Unibanco, founding Partner of Ciano Investimentos, and Partner and Economist at Gávea Investimentos—three leading financial institutions in Brazil. More recently he was the Chairman of Credit Suisse Brazil's Advisory Board. He has also worked as a consultant to a number of global financial organizations including the World Bank, the United Nations, and the IMF.
He has taught economics at various universities in Brazil and the United States. He has worked as an editor of various publications, as well as written and published numerous articles and books. Mr. Goldfajn holds a PhD in Economics from the Massachusetts Institute of Technology (MIT), a master's degree in Economics from the Pontifíca Universidade Católica and a bachelor's degree in Economics from the Universidade Federal, both in Rio de Janeiro, Brazil.
Panelist: Lars Svensson

Professor Lars E.O. Svensson is Affiliated Professor at the Stockholm School of Economics since May 2013. He was Deputy Governor of Sveriges Riksbank(the central bank of Sweden) during May 2007-May 2013, Professor of Economics at Princeton University during 2001-2009, and Professor of International Economics at the Institute for International Economic Studies (IIES), Stockholm University during 1984-2003. He has published extensively in scholarly journals on monetary economics and monetary policy, exchange-rate theory and policy, and general international macroeconomics. He has held visiting positions and lectured at universities, central banks, and international organizations in several countries. He received his Ph.D. in economics from Stockholm University.
Panelist: Zdenek Tuma

Zdenek Tuma (1960) graduated from the University of Economics, Prague, later on he finished postgraduate studies at the Czechoslovak Academy of Sciences. At the beginning of the 1990s, he participated in the effort to reintroduce economics education at the Charles University where he was appointed an associate professor. He continues lecturing at Charles University until today; in his academic career, he focuses on central banking and financial regulation. During his professional career, he was the chief economist in the investment bank Patria Finance, in 1998 he left for the EBRD as a member of the Executive Board, in 1999 he was appointed vice-governor of the Czech National Bank. In December 2000, he took over the position of governor; in this position he served two terms, till 2010. At present, he is a partner in KPMG Czech Republic responsible for financial services. He is a member in a number of scientific boards at various universities.
Panelist: Ksenia Yudaeva

Ms. Ksenia Yudaeva is the First Deputy Governor of Bank of Russia since September 2013 and a member of the Bank of Russia Board of Directors since 18 October 2013. Before this, she was the Chief of the Experts' Directorate to the Presidential Administration in Moscow from 2012 to 2013. Prior to this, she worked at the Sberbank Centre for Macroeconomic Researches in Moscow as Director, Chief economist and senior advisor to the President from 2008 to 2012.
Ms. Yudaeva was awarded the Order of Honour, and commendation of the President of the Russian Federation. She holds a Ph.D. in Economics from the Massachusetts Institute of Technology and graduated from the M.V. Lomonosov Moscow State University in 1992.