IMF SEMINAR EVENT
DATE: April 14, 2016
DAY: Thursday
12:00 PM - 1:00 PM
LOCATION: George Washington University, Lisner Auditorium
Overview
Christine Lagarde, Managing Director of the IMF, will discuss key issues in the global economy with Stephen Sackur of the BBC's HARDtalk. Global growth in 2015 remains modest and uneven, as important transitions weigh on the outlook. These transitions include asynchronous monetary policy in advanced economies, rebalancing in China, and the end of the global commodity boom. Recent data suggest that global growth is likely to remain modest in 2016, with a continuation of the modest recovery in advanced economies and still-difficult conditions in several emerging and developing economies, particularly commodity exporters. If the transitions are not successfully navigated, global growth could be derailed. Indeed, in an environment of significantly lower commodity prices, reduced private capital flows to emerging markets, and higher financial market volatility, downside risks to the outlook remain elevated, particularly for emerging and developing economies. To secure a strong and durable recovery, policies need a decisive upgrade.
This session will be broadcast (at a later date); audience members should be in their seats no later than 11:55 a.m. when the doors will close. No filming or flash photography during this seminar.
Join the conversation via #BBCIMF
The Managing Director's Interview on the Global Economy
The Managing Director's Interview on the Global Economy
Panelists
Moderator: Stephen Sackur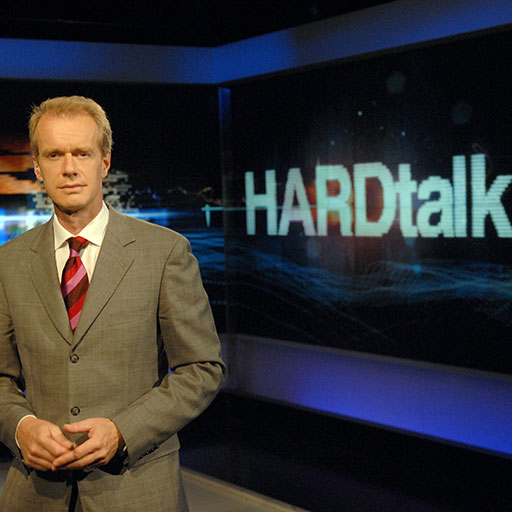 Stephen Sackur was a BBC foreign correspondent for 15 years, based in Cairo, Jerusalem, Brussels and Washington DC. He has interviewed Presidents Clinton and Bush, won awards for his reporting of 9/11, the assassination of Yitzhak Rabin and the civil war in Sri Lanka.
In 2010 he was named Outstanding International TV Personality by the Association of International Broadcasters. In the course of seven years presenting HARDtalk he has taken the show "On the Road" for a host of exclusive interviews around the world.
Panelist: Christine Lagarde

Christine Lagarde has been Managing Director of the International Monetary Fund since July 2011. She held various ministerial positions within the French government, including Finance and Economy Minister (2007–11), Minister for Foreign Trade, and Minister for Agriculture and Fisheries. She was also Chairman of the Global Executive Committee and Global Strategic Committee of Baker & McKenzie.