IMF SEMINAR EVENT
DATE: April 13, 2016
DAY: Wednesday
8:30 AM - 3:30 PM
LOCATION: George Washington University, Jack Morton Auditorium
Low-Income Developing Countries Conference on Sustainable Economic Development in a Challenging Global Environment
Low-Income Developing Countries Conference on Sustainable Economic Development in a Challenging Global Environment
Panelists
Panelist: Gyan Chandra Acharya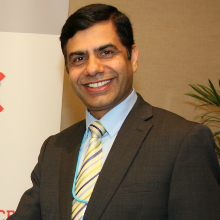 Gyan Chandra Acharya is UN Under- Secretary-General and High Representative for the Least Developed Countries, Landlocked Developing Countries and Small Island Developing States (UN-OHRLLS). He has three decades of experience in the diplomatic service of Nepal. A strong advocate of the issues affecting LDCs, LLDCs and SIDS, Mr. Acharya has stressed that "LDC, LLDC and SIDS issues are livelihood issues of interest and concern to all, and as such they need urgent global attention and support to complement their national efforts". He calls for a pro-active role of all the stakeholders in galvanizing international support in a spirit of global partnership and solidarity to make best use of the immense potentials that exist in these countries.
Panelist: Zain Asher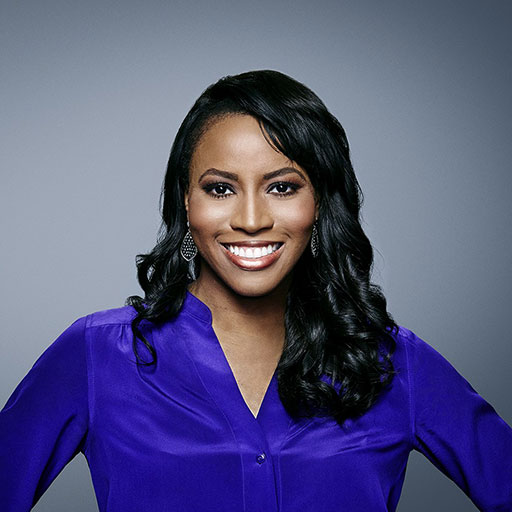 Zain Asher
is an anchor for CNN International based at the network's headquarters in Atlanta. She anchors 'CNN Newsroom' at 2:30pm ET/ 8:30pm CET Monday to Friday on CNNI. In addition, Asher hosts 'Marketplace Africa,' CNNI's premier weekly business show about the continent and its place within global markets. She previously served as a CNN business correspondent based in New York, where she covered economic news from the New York Stock Exchange, U.S. Federal Reserve monetary policy and high-profile IPOs, while regularly interviewing leading CEOs and entrepreneurs. Born and raised in London, Asher graduated from Oxford University where she studied French and Spanish and graduated with a distinction in oral Spanish. In 2006, she earned an MS from Columbia University's Graduate School of Journalism. She has lived and worked in Mexico, France and Nigeria and is fluent in French, Spanish and Ibo (her native Nigerian dialect).
Panelist: Abhijit Banerjee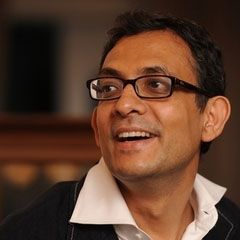 Abhijit Banerjee
is the Ford Foundation International Professor of Economics at the Massachusetts Institute of Technology. In 2003 he founded the
Abdul Latif Jameel Poverty Action Lab
(J-PAL), along with Esther Duflo and Sendhil Mullainathan. Banerjee is a Research Associate of the NBER, a CEPR research fellow, International Research Fellow of the Kiel Institute, a fellow of the American Academy of Arts and Sciences and the Econometric Society and has been a Guggenheim Fellow and an Alfred P. Sloan Fellow. He holds a Ph. D. in Economics at Harvard University. In 2011, he was named one of Foreign Policy Magazine's top 100 global thinkers. His areas of research are Development Economics and Economic Theory. He is the author of a large number of articles and three books. Most recently, Banerjee served on the U.N. Secretary-General's High-level Panel of Eminent Persons on the Post-2015 Development Agenda.
Panelist: Paul Collier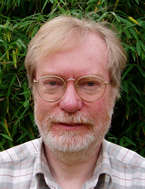 Paul Collier
is a Professor of Economics and Public Policy at the Blavatnik School of Government, University of Oxford; Co-Director of the Centre for the Study of African Economies; a Director of the International Growth Centre (IGC); a CEPR Research Fellow; and Professorial Fellow of St Antony's College, Oxford. He was formerly the Senior Advisor to Tony Blair's Commission on Africa, and was Director of the Development Research group at the World Bank for five years. He researches the causes and consequences of civil war; the effects of aid; and the problems of democracy in low-income and natural-resource-rich societies.
Panelist: Asli Demirguc-Kunt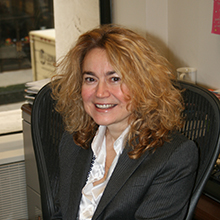 Asli Demirguc-Kunt
is the Director of Research in the World Bank. After joining the Bank in 1989 as a Young Economist, she has held different positions, including Director of Development Policy, Chief Economist of Financial and Private Sector Development Network, and Senior Research Manager, doing research and advising on financial sector and private sector development issues. She has also created the World Bank's Global Financial Development Report. The author of over 100 publications, Ms. Demirgüç-Kunt has published widely in academic journals. Her research has focused on the links between financial development and firm performance and economic development. Banking crises, financial regulation, access to financial services including SME finance are among her areas of research. Prior to coming to the Bank, she was an Economist at the Federal Reserve Bank of Cleveland. She holds a Ph.D. and M.A. in Economics from the Ohio State University.
Panelist: Francisco Ferreira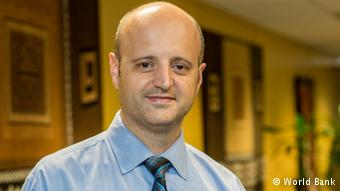 Francisco Ferreira
is Senior Adviser in the World Bank's Development Research Group, where he oversees the Bank's research programs on poverty, inequality and agriculture. He was formerly the Bank's Chief Economist for the Africa Region, and has a

lso served as Deputy Chief Economist for Latin America and the Caribbean, and as co-Director of the World Development Report 2006, on Equity and Development. Francisco is also a non-resident Research Fellow at the Institute for the Study of Labor (IZA, Bonn), and has published widely in the fields of poverty and inequality in developing countries. He has taught at the Catholic University of Rio de Janeiro and at the Paris School of Economics. He holds a Ph.D. in Economics from the London School of Economics.
Panelist: Mitsuhiro Furusawa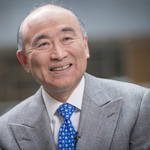 Mitsuhiro Furusawa assumed office as Deputy Managing Director of the International Monetary Fund on March 2, 2015. He joined the IMF after a distinguished career in the Japanese government, including several senior positions in the Ministry of Finance in recent years. Immediately before coming to the Fund, he served as Special Advisor to Japanese Prime Minister Shinzo Abe and Special Advisor to the Minister of Finance. Among his recent ministry postings, Mr. Furusawa served as Vice Minister of Finance for International Affairs (2013-2014), Director-General of the Financial Bureau (2012-2013), and Senior Deputy Director-General of the International Bureau (2009-2010). Mr. Furusawa's overseas postings for the Japanese government have included IMF Executive Director (2010-2012), Minister (Finance) at the Embassy of Japan in the United States (2007-2009), and Counselor (Finance) at the Embassy of Japan in France (1997-1999). A 1979 graduate of the University of Tokyo with an LL.B. degree, Mr. Furusawa also graduated in 1983 from the École Nationale d'Administration in Paris.
(As of April 2016)
Panelist: Graciela Kaminsky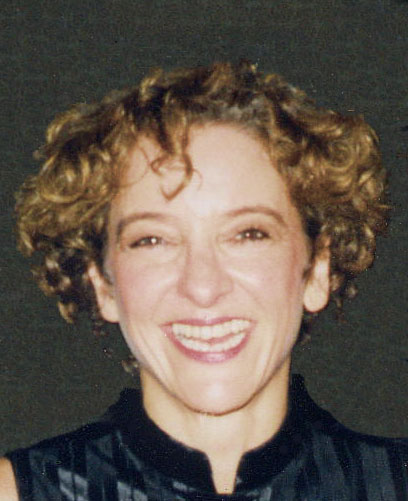 Graciela Kaminsky
is Professor of Economics and International Affairs at George Washington University and Research Associate at the NBER. She previously held positions as Assistant Professor at the University of California, San Diego and Staff Economist at the Board of Governors of the Federal Reserve System. She has been a Visiting Scholar at numerous government organizations and a consultant to international institutions, including the Inter-American Development Bank, the IMF, and the World Bank. She holds a Ph.D. in Economics from MIT. She has published widely in leading academic journals on a variety of topics in Macroeconomics and International Finance, including Financial Globalization, Financial Crises, Contagion, Credibility and Inflation Stabilization Policies.
Panelist: Christine Lagarde

Christine Lagarde has been Managing Director of the International Monetary Fund since July 2011. She held various ministerial positions within the French government, including Finance and Economy Minister (2007–11), Minister for Foreign Trade, and Minister for Agriculture and Fisheries. She was also Chairman of the Global Executive Committee and Global Strategic Committee of Baker & McKenzie.
Panelist: Alamine Ousmane Mey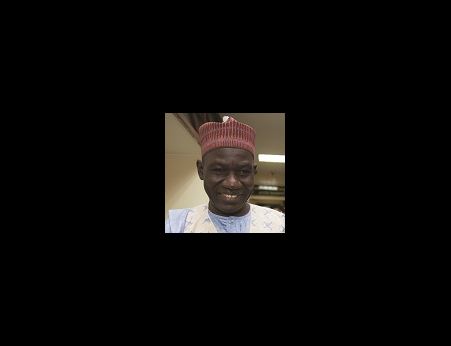 Alamine Ousmane Mey is Minister of Finance of Cameroon. Minister Mey was appointed in December 2011. Prior to his appointment, he was Director-General of Afriland First Bank, the second-largest bank in Cameroon.
Mr. Mey, who is a specialist in Risk Capital Lending and Leasing Operations, graduated as an Electrical Engineer from the Aachen Polytechnics University (Germany).
Panelist: Benno Ndulu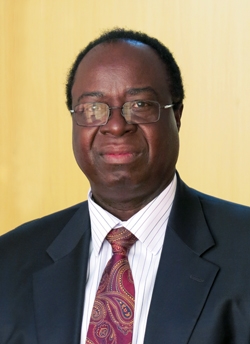 Benno Ndulu is Governor of the Central Bank of Tanzania. He served as Sector Lead Specialist with the Macroeconomic Unit for Eastern Africa of the World Bank; Research Manager, Development Economics Group and as Advisor to the Vice President and Manager of Partnership Group Africa Region of the World Bank. Following his PhD degree in economics from Northwestern University in Evanston, he taught economics and published widely on growth, adjustment, governance and trade. He also received an honorary doctorate from the ISS in The Hague in recognition of his contributions to Capacity Building and Research on Africa. He has been involved in policy advisory roles worldwide and has served in a wide range of Boards locally and internationally.
(As of April 2016)
Panelist: Ngozi Okonjo-Iweala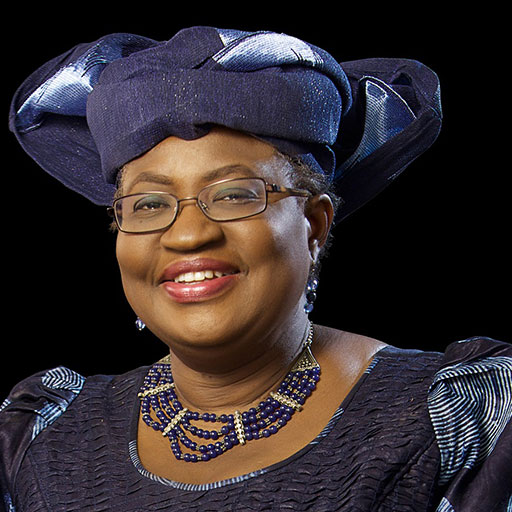 Ngozi Okonjo-Iweala is a distinguished visiting fellow at the Center for Global Development. She is a senior adviser at Lazard and chair-elect of Gavi. She was previously the Minister of Finance in Nigeria and coordinating minister for the economy. Prior to this, she was managing director of the World Bank. She is the recipient of numerous awards including honorary doctorates from some of the world's most prestigious universities such as Yale, University of Pennsylvania, and Brown. She is chair and member of several boards and high-level global development initiatives including the UN's Post 2015 MDGs High Level Panel, the Post-Busan Global Partnership for Development Effectiveness, the Rockefeller Foundation, and the ONE Foundation. She was educated at Harvard University and holds a PhD from the Massachusetts Institute of Technology.
(As of April 2016)
Panelist: Jonathan Ostry

Jonathan D. Ostry is Deputy Director of the Research Department (RES) at the International Monetary Fund. His recent responsibilities include leading staff teams on the nexus between income inequality and economic growth. Mr. Ostry is the author/editor of a number of books on international macro policy issues, and numerous articles in scholarly journals His work has been widely cited in print and electronic media, including the BBC, the Economist, the Financial Times, the Wall Street Journal, the New York Times, the Washington Post, Business Week, and National Public Radio. His work on inequality and unsustainable growth has also been cited in remarks made by President Barack Obama. He earned his B.A. (with distinction) from Queen's University (Canada) at age 18, and went on to earn a B.A. and M.A. from Oxford University (Balliol College), and graduate degrees from the London School of Economics (M.Sc., 1984), and the University Chicago (Ph.D., 1988). He is listed in Who's Who in Economics (2003).
Panelist: Ugo Panizza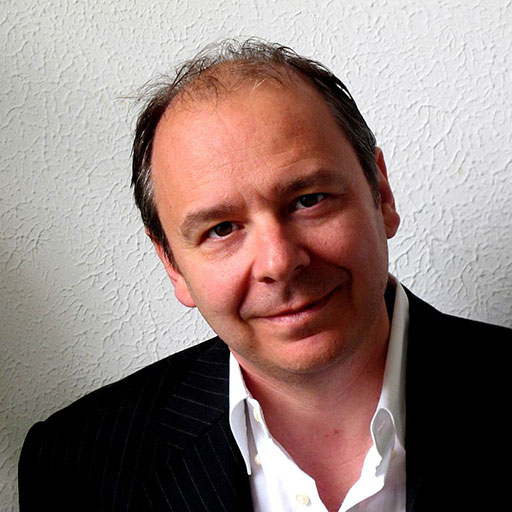 Ugo Panizza
is Professor of Economics and Pictet Chair at the Graduate Institute, Geneva. He is also the head of the Department of International Economics, the Deputy-Director of the Institute's Centre on Finance and Development, and a CEPR Research Fellow. Prior to joining the Institute, Ugo was the Chief of the Debt and Finance Analysis Unit at the United Nations Conference on Trade and Development (UNCTAD). He also worked at the Inter-American Development Bank and the World Bank and was an Assistant Professor of Economics at the American University of Beirut and the University of Turin. His research interests include international finance, sovereign debt, banking, and political economy. He holds a PhD in Economics from The Johns Hopkins University and a Laurea from the University of Turin.
Panelist: Lant Pritchett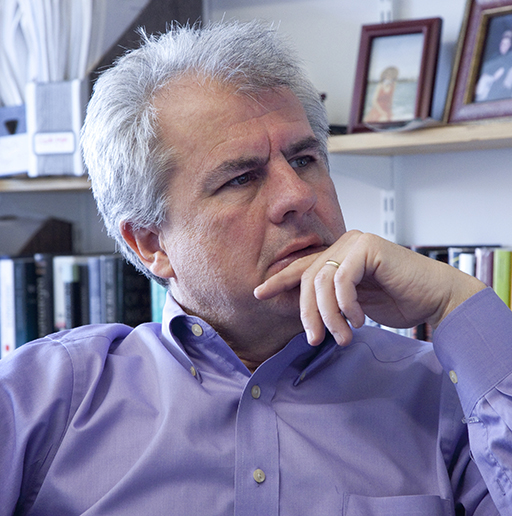 Lant Pritchett is Professor of the Practice of International Development at the Kennedy School of Government at Harvard University. In addition he is a Senior Fellow of the Center for Global Development and he has been co-editor of the Journal of Development Economics. He has been engaged in policy dialogue and projects with governments and civil society around the world, both with the World Bank and as a consultant while at Harvard, including some time as adviser to Google.org. He graduated from Brigham Young University in 1983 with a B.S. in Economics and in 1988 from MIT with a PhD in Economics. After finishing at MIT he joined the World Bank, where he held a number of positions. In addition he has authored over 50 papers published in refereed journals.
(As of April 2016)
Panelist: Antoinette Monsio Sayeh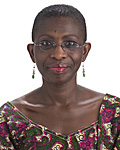 Antoinette Sayeh is Director of the IMF's African Department. She was formerly Minister of Finance in Liberia and previously worked for the World Bank for 17 years, including as Country Director for Benin, Niger, and Togo, Country Economist on Pakistan, and Afghanistan, as well as an Advisor in the Bank's Operations Policy Vice Presidency and as Assistant to its Principal Managing Director. Before joining the Bank, she worked in economic advisory positions in Liberia's Ministries of Finance and Planning. Ms. Sayeh graduated with a bachelor's degree with honors in Economics from Swarthmore College and a PhD in International Economic Relations from the Fletcher School at Tufts University.
(As of April 2016)
Panelist: Arvind Subramanian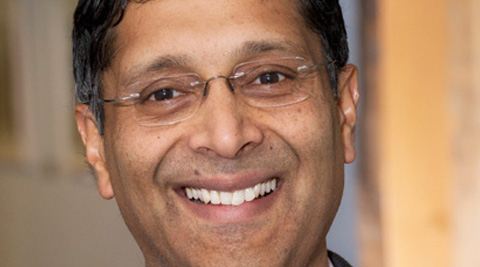 Arvind Subramanian is the Chief Economic Advisor to the government of India. He was Assistant Director in the Research Department of the IMF, served at the GATT, and taught at Harvard University's Kennedy School of Government and at Johns Hopkins School for Advanced International Studies.  In 2011, Foreign Policy Magazine named him one of the top 100 global thinkers.
(As of September 2016)
Panelist: Larry Summers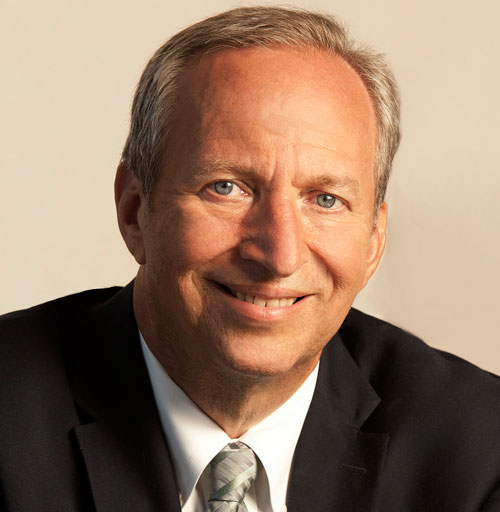 Larry Summers is the Charles W. Eliot University Professor and President Emeritus at Harvard University. In addition to serving as  71st Secretary of  the Treasury in the Clinton Administration, Dr. Summers served as Director of the White House National Economic Council in the Obama Administration, as President of Harvard University, and as the Chief Economist of the World Bank. He directs the University's Mossavar-Rahmani Center for Business and Government. Summers holds a Ph.D. in Economics from Harvard University; was the first social scientist to receive the National Science Foundation's Alan Waterman Award for scientific achievement and, in 1993, he was awarded the John Bates Clark Medal, given to the most outstanding economist under 40 in the United States. He was elected to the National Academy of Sciences in 2002. He has published more than 150 papers in scholarly journals.
(As of April 2016)
Panelist: Siddharth Tiwari
Siddharth Tiwari is the Director of Strategy, Policy, and Review Department (SPR), which is responsible for developing IMF's policies, overseeing their application at country level, and also coordinating IMF's interactions with G-7, G-20, and G-24. Prior to becoming Director of SPR, Mr. Tiwari was the Secretary of the Fund (the Executive Board, International Monetary and Financial Committee, and the Board of Governors). He has also served as Director of the Office of Budget and Planning; headed country operations in Africa; and the Managing Director's office. At the Fund, Mr. Tiwari has worked across a wide range of strategic, policy, country, and administrative issues, and held previous positions in the African, Asia and Pacific, and European Departments.
Panelist: Min Zhu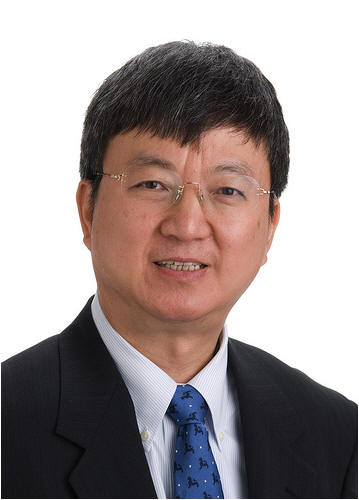 Min Zhu is Deputy Managing Director at the IMF. Previously he served as Special Advisor to the Managing Director of the IMF. He served as a Deputy Governor of the People's Bank of China. He was responsible for International Affairs, Policy Research, and Credit Information. Prior to his service at China's Central Bank, he held various positions at the Bank of China where he served as Group Executive Vice President, responsible for finance and treasury, risk management, internal control, legal and compliance, and strategy and research. He also worked at the World Bank and taught Economics at both Johns Hopkins University and Fudan University. He received a Ph.D and an M.A. in Economics from Johns Hopkins University, an M.P.A. from the Woodrow Wilson School of Public and International Affairs at Princeton University, and a B.A. in Economics from Fudan University.
(As of April 2016)