IMF SEMINAR EVENT
DATE: April 13, 2016
DAY: Wednesday
12:30 PM - 2:00 PM
LOCATION: George Washington University, Lisner Auditorium
Overview
This high-level panel will examine how conflicts are fueling the current unprecedented refugee crisis and discuss the impact of that crisis on source, transit, and host countries. The event will bring together senior national policymakers with representatives from international organizations and other stakeholders to identify policy responses and build awareness of the need for scaled-up and robust international cooperation to overcome the challenge.
Join the conversation via #IMFonRefugees
Conflicts and the Refugee Crisis An International Call for Action
Conflicts and the Refugee Crisis An International Call for Action
Panelists
Moderator: Ali Velshi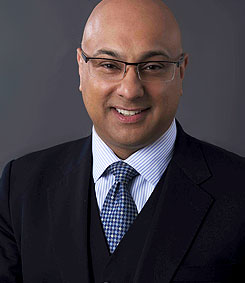 Ali Velshi was most recently the host of "Ali Velshi On Target" a nightly prime-time show on Al Jazeera America. Velshi has reported from the U.S. Presidential campaign trail, as well as covering ISIL and the Syrian refugee crisis from Turkey among other important world events. Velshi is the author of "Gimme My Money Back" and co-author with CNN's Christine Romans of "How to Speak Money". Born in Nairobi and raised in Toronto, Velshi graduated from Queen's University in Canada with a degree in Religion, and will be awarded an honorary Doctorate of Laws from his Alma Mater in 2016.
(As of April 2016)
Panelist: Ian Bremmer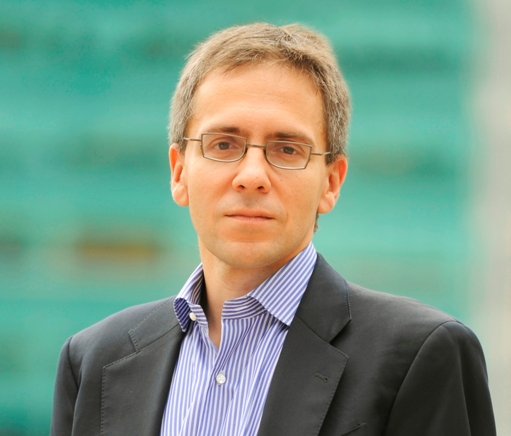 Ian Bremmer is the president and founder of Eurasia Group, the leading global political risk research and consulting firm. Dubbed the "go-to-guru on political risk" by the Wall Street Journal, he is Time magazine's foreign affairs columnist and a global research professor at New York University. His latest book, Superpower: Three Choices for America's Role in the World, was released in May 2015. Bremmer earned a PhD in political science from Stanford University in 1994.
(As of April 2016)
Panelist: Imad Fakhoury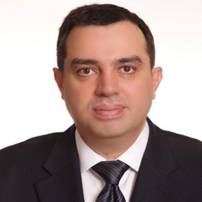 Imad Fakhoury is Jordan's Minister of Planning and International Cooperation since March 2015, and was a senator from 2014-2015. Previously, he worked as Chief of Staff of the Royal Court (2011-2014). He has an MBA from Chicago University and a Master of Public Policy from Harvard University. In his current capacity, Minister Fakhoury is in charge of overseeing Jordan's response to the refugee crisis. 
Panelist: Kristalina Georgieva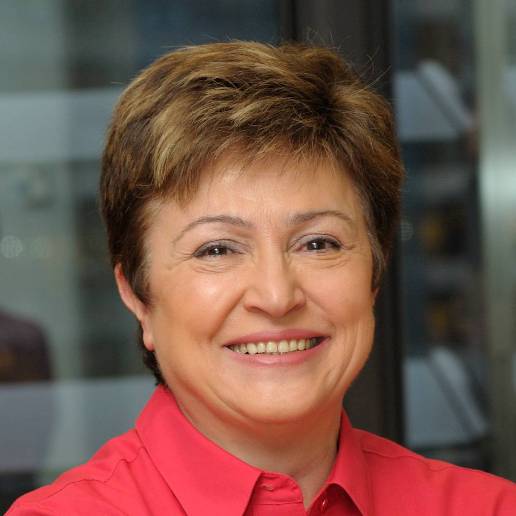 Kristalina Georgieva is the European Commission's Vice-President for Budget and Human Resources. She was Commissioner for International Cooperation, Humanitarian Aid and Crisis Response during 2010-14. Prior to joining the Commission, she held several positions at the World Bank, including as Vice-President and Corporate Secretary.  Ms. Georgieva has an M. A. in Political Economy and Sociology and a PhD in Economic Science from the University of National and World Economy in Sofia, Bulgaria.
Panelist: Kyung-wha Kang
Ms. Kyung-wha Kang is Assistant Secretary-General for Humanitarian Affairs and Deputy Emergency Relief Coordinator in the Office for the Coordination of Humanitarian Affairs since April 2013. Prior to that, she was Deputy High Commissioner for Human Rights. Before joining the UN, she was Director General of Int'l Organizations at the Republic of Korea's Ministry for Foreign Affairs and Trade, and chaired the Commission on the Status of Women for the UN. Ms. Kang has a PhD in intercultural communication from the University of Massachusetts, in the U.S.
Panelist: Christine Lagarde

Christine Lagarde has been Managing Director of the International Monetary Fund since July 2011. She held various ministerial positions within the French government, including Finance and Economy Minister (2007–11), Minister for Foreign Trade, and Minister for Agriculture and Fisheries. She was also Chairman of the Global Executive Committee and Global Strategic Committee of Baker & McKenzie.