IMF SEMINAR EVENT
DATE: October 7, 2016
DAY: Friday
4:15 PM - 5:30 PM
LOCATION: IMF HQ1 Atrium
Overview
The high-level panel will discuss the role of trade in supporting global growth, and how governments can protect those that are left behind. Panelists will explore the interactions between trade, investment, and growth, including how global value chains may have changed the channels through which trade affects growth and complements other structural reforms. The panel will address a number of key questions. What are the next frontiers for trade policy and what is the best approach to undertake them? How can policymakers tackle adjustment burdens at the national level, and address protectionism at the international level?
Join the conversation via #IMFonTrade
Join the conversation via #IMFonTrade
Making Trade an Engine of Growth for All
Making Trade an Engine of Growth for All
Panelists
Moderator: Shawn Donnan

Shawn Donnan
leads the Financial Times' coverage of trade and development globally. He previously served as World News Editor, coordinating the FT's international economic and political news coverage. Prior to that he served as deputy world news editor. From 2006-2008 he was the FT's deputy Asia news editor, overseeing the paper's economic and political coverage of the region, and before that he was correspondent in Indonesia for four years. He holds a degree from Boston University.
Panelist: Roberto Azevedo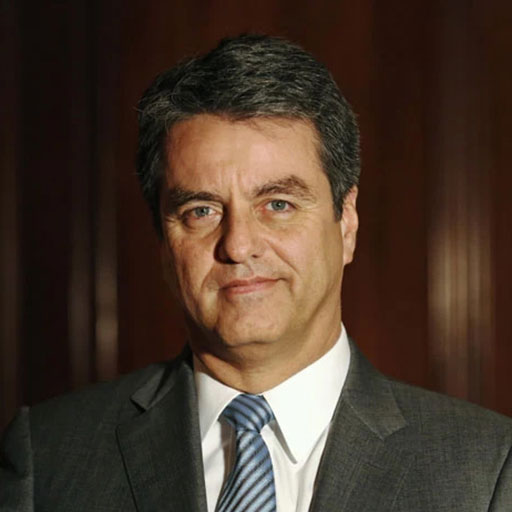 Azevêdo is the sixth Director-General of the WTO. His appointment took effect on 1 September 2013 for a four-year term. Azevêdo started his diplomatic career in 1984 when he joined the Brazilian Foreign Service. Since then he has accumulated vast experience in international economic and trade policy matters, including dispute settlement. As a diplomat, Azevêdo served at the Embassy of Brazil Washington from 1988 to 1991 and in Montevideo (1992-94) before briefly returning to Brazil to act as the Deputy Chief of Staff for Economic Affairs to the Foreign Minister (1995-96). In 1997 he was assigned to the Permanent Mission of Brazil in Geneva as the First Secretary until 2001. In 2001 Azevêdo returned to Brazil to serve as the head of the Brazilian Foreign Ministry's Dispute Settlement Unit, where he remained until 2005. Azevêdo's last position in Brasilia, from 2006 to 2008, was as a Vice-Minister for Economic and Technical Affairs at the Ministry of Foreign Relations. In 2008 he was appointed Brazil's Ambassador in Geneva to the United Nations' international organizations and Permanent Representative to the WTO.
Panelist: Chrystia Freeland

The Honourable Chrystia Freeland is Canada's 18th Minister of International Trade. She was first elected to Parliament November 2013 and re-elected in October 2015; in opposition she served as her party's Critic for International Trade. Ms. Freeland received her undergraduate degree from Harvard University and continued her studies on a Rhodes Scholarship at the University of Oxford. She had a distinguished career in journalism before holding public office, serving as the U.S. managing director of the Financial Times, as a managing director of Canadian-owned Thomson-Reuters, and as editor of Consumer News. Her book Plutocrats: The Rise of the New Global Super-Rich and the Fall of Everyone Else (2012) won the Lionel Gelber Prize and National Business Book Award and was the basis for her 2013 TED Talk on global income inequality.  
Panelist: Douglas A. Irwin

Douglas Irwin
is the John Sloan Dickey Third Century Professor in the Social Sciences in the Department of Economics at Dartmouth College. He is a Research Associate of the National Bureau of Economic Research and previously served on the President's Council of Economic Advisers and the Board of Governors of the Federal Reserve System. He holds a bachelor's degree from the University of New Hampshire and both a master's degree and Ph.D. in Economics from Columbia University.
Panelist: Jim Yong Kim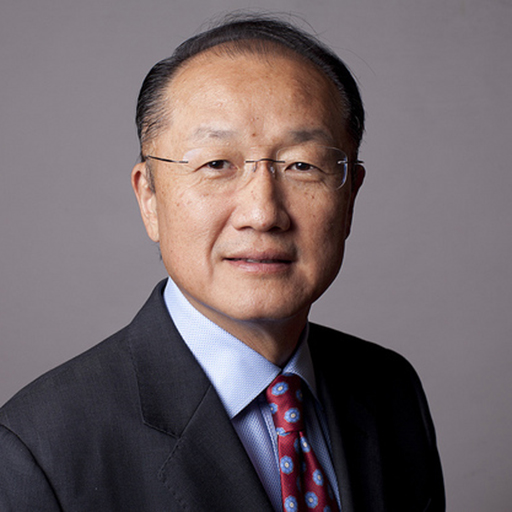 Jim Yong Kim, M.D., Ph.D. is the President of the World Bank Group. Soon after he became president in July 2012, the organization established two goals: ending extreme poverty by 2030 and boosting shared prosperity for the bottom 40 percent of the population in developing countries. Kim's career has been focused on health, education, and delivering services to the poor.Before joining the World Bank, he served as President of Dartmouth College and held professorships at Harvard Medical School and the Harvard School of Public Health. He has received several awards, including a MacArthur "Genius" Fellowship, and recognitions such as one of America's "25 Best Leaders" by U.S. News & World Report, and in 2006 TIME magazine named him as one of its "100 Most Influential People in the World."
Panelist: Christine Lagarde

Christine Lagarde has been Managing Director of the International Monetary Fund since July 2011. She held various ministerial positions within the French government, including Finance and Economy Minister (2007–11), Minister for Foreign Trade, and Minister for Agriculture and Fisheries. She was also Chairman of the Global Executive Committee and Global Strategic Committee of Baker & McKenzie.
Panelist: Peter Mandelson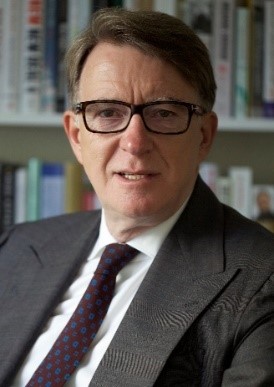 Lord Mandelson is Chairman, Global Counsel; he was the European Trade Commissioner from 2004 to 2008, during which he negotiated trade agreements with many countries and led European negotiations in the WTO Doha Round. Between 1997 and 2010 he held a number of posts in the British Government, including Secretary of State for Trade and Industry, Secretary of State for Business, Innovation and Skills, and British First Secretary of State. In 2015 Lord Mandelson became President of the Great Britain China Center, a non-departmental public body that encourages dialogue and collaboration between Britain and China. He became Chancellor of Manchester Metropolitan University in June 2016, and also serves as President of the Policy Network think tank and Senior Advisor of Lazard International.
Panelist: Ernesto Zedillo

Ernesto Zedillo is Director for the Study of Globalization and Professor in the Field of International Economics and Politics at Yale University. Before that, he was Chairman of the Global Development Network, and served on several prominent commissions including the Commission on Growth and Development. He was President of Mexico from 1994-2000, and before that held several ministerial portfolios. He holds a Ph.D. from Yale University.