IMF SEMINAR EVENT
DATE: October 10, 2015
DAY: Saturday
6:00 PM - 7:30 PM
LOCATION: Lima Convention Center 6 - Pachacamac
Overview
This year, the global spotlight is firmly on the Post-2015 Development Agenda. By September, the international community will adopt the Sustainable Development Goals (SDGs) – the guideposts for global development for the next 15 years in New York. The Third International Conference on Financing for Development (FfD)—held in July in Addis Ababa—highlighted the policy actions to generate financing to achieve the new goals. The global community also will seek to reach agreement on national carbon emissions targets to address climate change in Paris in December.
This seminar will address questions related to the implementation of the post-2015 development agenda. A diverse group of panelists will discuss the best approaches to reach the SDGs while ensuring that implementation is consistent with macroeconomic and environmental sustainability, and social inclusiveness. This exchange will also serve as a platform to identify the role of various stakeholders in the push for achieving the SDGs. 
Join the conversation via #post2015
Ready for Takeoff Implementing the Post-2015 Development Agenda
Ready for Takeoff Implementing the Post-2015 Development Agenda
Panelists
Moderator: Nikiwe Bikitsha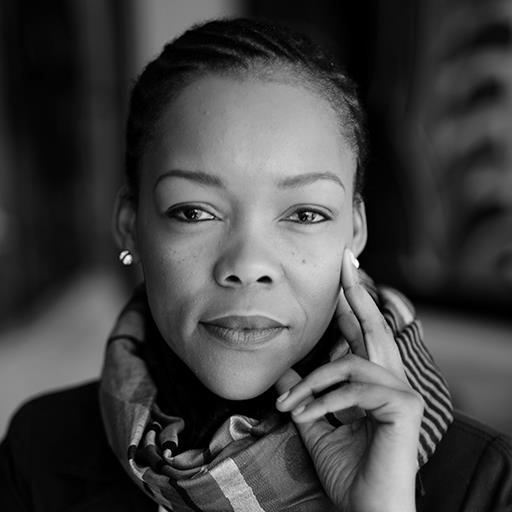 Nikiwe Bikitsha is one of South Africa's leading broadcast journalists. Her career spans 18 years. Her main focus has been politics and economic development. She holds a BA honors degree in Journalism and Media Studies from Wits University, and is completing her MA at the same institution. She is a sought after MC and facilitator of public debates. She is the founder and CEO of a new media company Amargi media. She decided to pursue the entrepreneurial path after being selected as a Fulbright Humphrey fellow at the Walter Cronkite School of Journalism in 2012 -2013. This fellowship is awarded to mid-career professionals who are deemed leaders in their field. Amargi media specializes in telling African stories.
Panelist: Akinwumi Adesina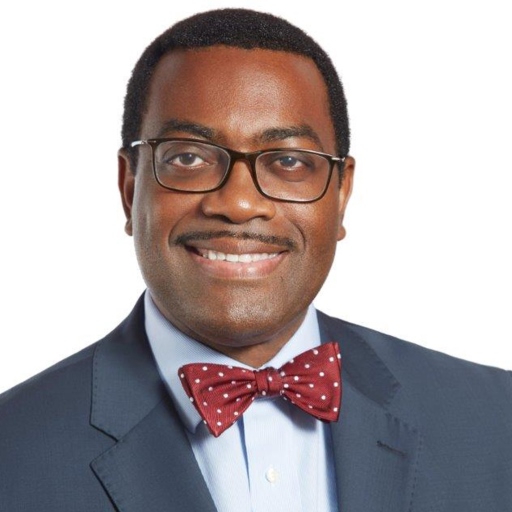 Akinwumi Ayodeji Adesina is the 8th elected President of the African Development Bank Group. He was elected to the position on May 28, 2015 by the Bank's Board of Governors and took office on September 1, 2015. Dr. Adesina is a distinguished development economist and agricultural development expert with 25 years of international experience. He has served as Nigeria's Minister of Agriculture and Rural Development from 2011 to 2015, during which time he implemented bold policy reforms in the fertilizer sector and pursued innovative agricultural investment programs to expand opportunities for the private sector. Prior to that, he held various high-profile roles, including Vice President (policy and partnerships) of the Alliance for a Green Revolution in Africa where he led several bold policy and innovative finance initiatives that leveraged over $4 billion in bank finance commitments towards Africa's agriculture sector. A prolific writer, Dr. Adesina has written over 70 scholarly publications on policy, agricultural development, and African development issues and in 2010, Dr. Adesina was appointed by the United Nations Secretary General, Ban Ki-moon, as one of 17 world leaders to galvanize international support for the United Nations Millennium Development Goals. He holds a Masters (1985) and Ph.D. in agricultural economics (1988) from Purdue University, USA.
Panelist: Magdalena Andersson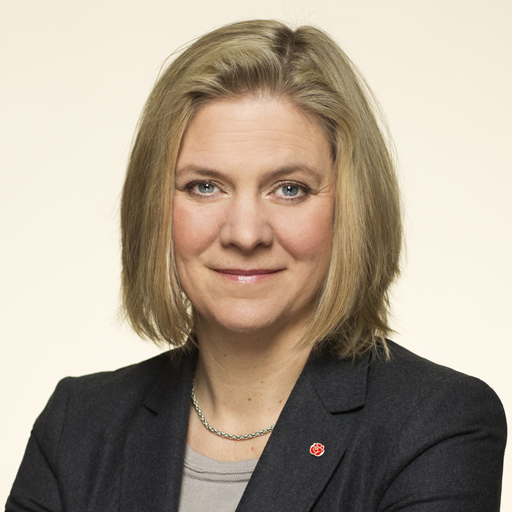 Magdalena Andersson is Sweden's Minister for Finance. She belongs to the Swedish Social Democratic Party and is particularly interested in issues concerning employment, education and sound public finances. Her areas of responsibility cover the central government budget, fiscal policy, international economic cooperation and taxes- and customs. Magdalena Andersson has previously worked as Deputy Director-General at the Swedish Tax Agency and as State Secretary at the Ministry of Finance. She holds a B.Sc. in Business Administration and Economics from Stockholm School of Economics and she has also conducted Post-graduate studies at the same school as well as at Harvard University and the Institute for Advanced Studies in Vienna.
Panelist: Bertrand Badré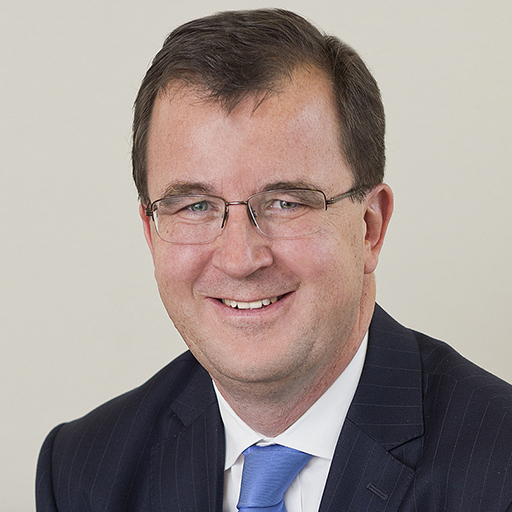 Betrand Badre is the Managing Director and World Bank Group Chief Financial Officer. He has extensive financial sector experience, including as Group Chief Financial Officer at Société Général and Crédit Agricole. In 2003, he served as the President Chirac's deputy personal representative for Africa and as a spokesperson for the working group on new international financial contributions to fight poverty and fund development, which produced the Landau Report. Mr. Badré is a graduate of ENA (Ecole Nationale d'Administration) and Institut d'Etudes Politiques de Paris.
Panelist: Tony Elumelu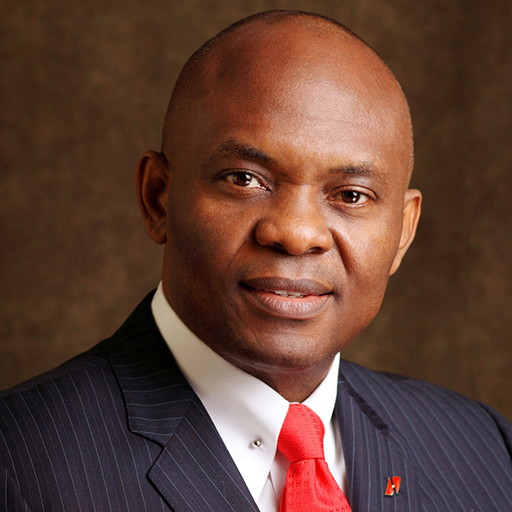 Tony O. Elumelu is an economist, investor, and philanthropist.? Mr Elumelu chairs privately held investment firm Heirs Holdings and Nigeria's largest quoted conglomerate, Transcorp.  Mr. Elumelu invests across Africa, primarily in the oil and gas, financial services, hospitality and power sectors. His investments are informed by his philosophy of Africapitalism: the belief that the private sector can lead Africa's economic renaissance and that investment should create both economic prosperity and social wealth. Mr. Elumelu sits on a number of public and social sector boards including the United Nations Sustainable Energy for All Initiative (SE4ALL) and USAID's Private Capital Group for Africa Partners Forum (PCGA).  He is also the chairman of pan-African financial services group, United Bank for Africa, and the founder of the Tony Elumelu Foundation, which has seeded $100 million through the Tony Elumelu Entrepreneurship Programme, to champion entrepreneurship across Africa over the next 10 years.
Panelist: Claver Gatete

Claver Gatete is the Minister of Finance and Economic Planning of Rwanda. Until his appointment to the Finance Ministry, Claver Gatete served as Governor of the National Bank of Rwanda since May 2011. He is not new to the Ministry of Finance which he served in as Secretary General and Secretary to the Treasury from 2003 to 2005. From 2001 to 2003, he worked in the Office of the President as a Personal Representative of the President on NEPAD Steering Committee; Coordinator of the National African Peer Review Mechanism (APRM), member of the APR National Commission; and Member of the NEPAD's African Partnership Forum (APF). Before joining the Office of the President, Claver Gatete worked with the United Nations Development Program (UNDP) – Kigali-Rwanda as a National Economist. He holds a Master's Degree in Agricultural Economics from the University of British Columbia in Canada.
Panelist: Joseph Stiglitz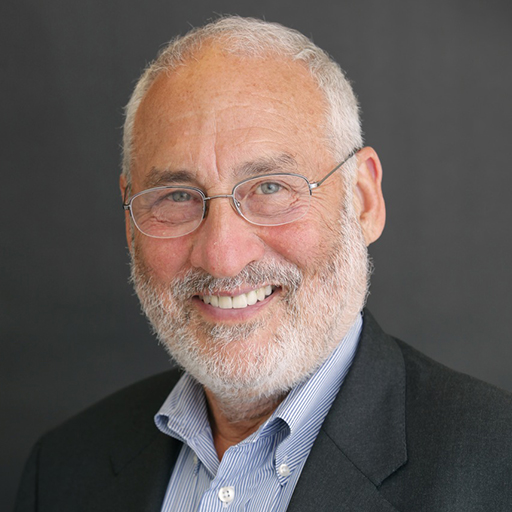 Joseph Stiglitz is University Professor at Columbia University, New York. He was awarded the Nobel Prize in Economics in 2001 and the John Bates Clark Award in 1979. He has previously taught at Princeton, Stanford, MIT and was the Drummond Professor and a fellow of All Souls College, Oxford. He chaired the Commission of Experts appointed by the President of the UN General Assembly on Reform of the International Financial and Monetary System (2009). He was Chief Economist and Senior Vice-President of the World Bank (1997-2000) and served as chairman of the Council of Economic Advisers (1995-97). He holds a Ph.D. from MIT.
Panelist: Min Zhu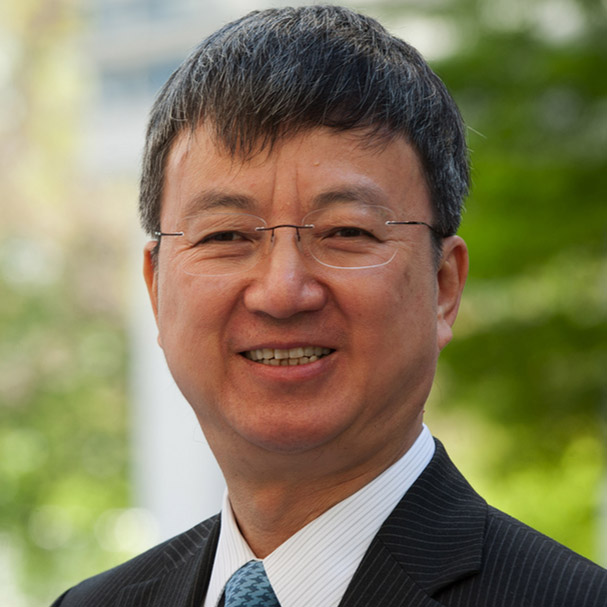 Min Zhu was appointed Deputy Managing Director of the International Monetary Fund on July 26, 2011. Previously he was a Deputy Governor of the People's Bank of China, responsible for international affairs, policy research, and credit information. He served as the Group Executive Vice President of Bank of China before joining the country's Central Bank. He also worked at the World Bank and taught economics at both Johns Hopkins University and Fudan University. He holds a Ph.D. from Johns Hopkins University.