IMF SEMINAR EVENT
DATE: October 8, 2015
DAY: Thursday
1:00 PM - 2:00 PM
LOCATION: National Theatre
Overview
Global growth remains moderate, with uneven prospects across the main countries and regions, and risks tilted to the downside. Relative to last year, the recovery in advanced economies is expected to pick up slightly, while activity in emerging market and developing economies is projected to slow for the fifth year in a row. In an environment of China's transition to a new growth model, expected normalization of interest rates in the U.S., declining commodity prices, reduced capital flows to emerging markets and pressure on their currencies, and rising financial market volatility, downside risks to the outlook have risen, particularly for emerging markets and developing economies. In the absence of a robust pickup in global growth, raising both actual and potential output through a combination of demand support and structural reforms continues to be the economic policy priority.
Join the conversation via #GlobalEcon
Debate on the Global Economy
Debate on the Global Economy
Panelists
Moderator: Richard Quest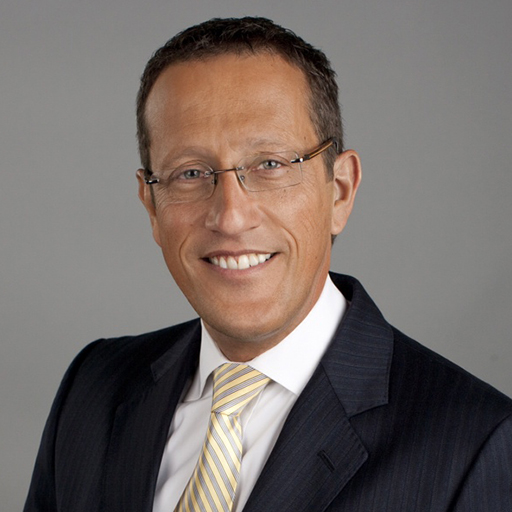 Richard Quest is anchor of Quest Means Business of CNN and hosts the monthly program CNN Business Traveller and CNN Marketplace Europe. He formerly anchored the monthly show Quest and the daily show CNN Today. Prior to joining CNN, Quest worked at the BBC, where he was the North America business correspondent, based on Wall Street for 12 years. Quest is British and holds an LLB (Hons) degree in Law from Leeds University.
Panelist: Mark Carney

Mark Carney is Governor of the Bank of England and Chairman of the Monetary Policy Committee, Financial Policy Committee and the Prudential Regulation Committee. His appointment as Governor was approved by Her Majesty the Queen on 26 November 2012. The Governor joined the Bank on 1 July 2013. 
In addition to his duties as Governor of the Bank of England, he serves as Chairman of the Financial Stability Board (FSB), First Vice-Chair of the European Systemic Risk Board, a member of the Group of Thirty and the Foundation Board of the World Economic Forum.
Mark Carney was born in Fort Smith, Northwest Territories, Canada in 1965. He received a bachelor's degree in Economics from Harvard University in 1988. He went on to receive a master's degree in Economics in 1993 and a doctorate in Economics in 1995, both from Oxford University.
After a thirteen-year career with Goldman Sachs in its London, Tokyo, New York and Toronto offices, Mark Carney was appointed Deputy Governor of the Bank of Canada in August 2003. In November 2004, he left the Bank of Canada to become Senior Associate Deputy Minister of Finance. He held this position until his appointment as Governor of the Bank of Canada on 1 February 2008. Mark Carney served as Governor of the Bank of Canada and Chairman of its Board of Directors until 1 June 2013. 
Panelist: Christine Lagarde

Christine Lagarde has been Managing Director of the International Monetary Fund since July 2011. She held various ministerial positions within the French government, including Finance and Economy Minister (2007–11), Minister for Foreign Trade, and Minister for Agriculture and Fisheries. She was also Chairman of the Global Executive Committee and Global Strategic Committee of Baker & McKenzie.
Panelist: Joaquim Levy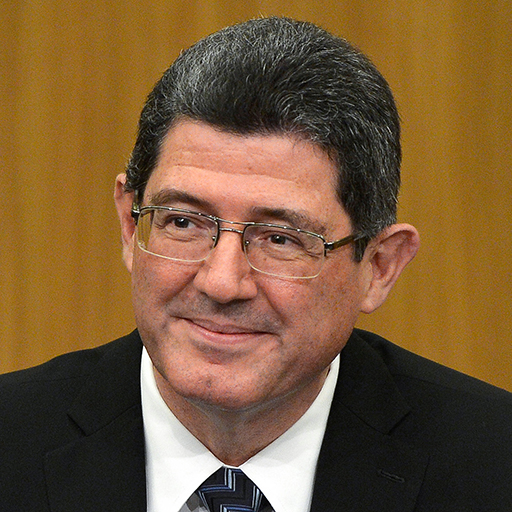 Joaquim Levy took office as the Finance Minister of Brazil in early 2015. Prior to his appointment, Mr. Levy was the President of Bradesco Asset Management, a division of Bradesco, Brazil's second largest private bank. He also held various positions in government and economics, such as Secretary of Finance for Rio de Janeiro, Vice-President of Finance and Administration at the IDB, Secretary at the National Treasury, Chief Economist, Ministry of Planning, Budget and Management, Deputy Secretary of Economic Policy at the Ministry of Finance, Visiting Economist at the ECB and Economist with the IMF. Mr. Levy is a graduate in Naval Architecture and Marine Engineering from the Federal University of Rio de Janeiro. He holds a Ph.D. in economics from the University of Chicago and a Master in economics from Getúlio Vargas Foundation.