IMF SEMINAR EVENT
DATE: October 9, 2014
DAY: Thursday
11:00 AM - 12:30 PM
LOCATION: George Washington University, Jack Morton Auditorium
Overview
Europe's new leaders are taking the policymaking reins as the acute phase of the euro area is subsiding, but with serious challenges remaining and many voters having signaled their discontent. Despite improving economic prospects, the obstacles to strong and sustained growth remain significant, unemployment is stubbornly high, reform fatigue is setting in, and financial market fragmentation persists. The seminar will bring together a set of panelists from the public and private sectors and academia to discuss the merits of further economic and financial integration following European elections: whether more integration is necessary and feasible to ensure the long term viability of the euro area; what types of integration are likely to command support and whether this would be sufficient to generate enough growth to reduce very high unemployment; and whether partial  integration is a sustainable outcome.
Join the conversation via #WhatsNextEU
A Reform Agenda for Europe's Leaders
A Reform Agenda for Europe's Leaders
Panelists
Moderator: Geoff Cutmore

Geoff Cutmore is co-anchor for CNBC's flagship Squawk Box programin EMEA.The three-hour show, which broadcasts worldwide five days a week, bookends the opening of European equity markets and is a must-see for financial professionals, C-suite executives and investors.Cutmore is one of CNBC's most experienced presenters, with more than 20 years covering the financial markets. He has anchored programs for CNBC in both Europe and Asia and has particular interest in China having spent nearly a decade working in Hong Kong.Cutmore covers the biggest business gatherings for CNBC including the World Economic Forum meetings in Davos and China, the IMF/World Bank Annual Meetings in Washington, D.C. and the United Nations Climate Change Conferences. He regularly hosts key panels at these events with top newsmakers. Twitter: @GeoffCutmore.
Panelist: Ian Bremmer

Ian Bremmer is the president and founder of Eurasia Group, a leading global political risk research and consulting firm, and regularly contributes views on political issues in public speeches, television appearances, and top publications. He also teaches classes on the discipline as Global Research Professor at NYU, and is working on a book on America's role in the world, expected to be published in May 2015.
Panelist: David Lipton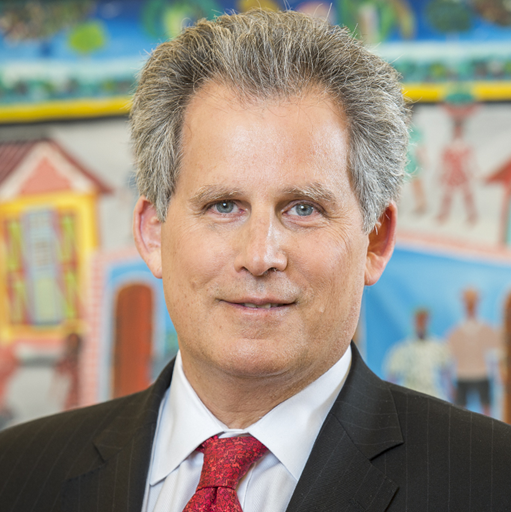 David Lipton assumed the position of First Deputy Managing Director of the International Monetary Fund on September 1, 2011. On March 28, 2016, he was reappointed for a second five-year term beginning September 1, 2016. Before coming to the Fund, Mr. Lipton was Special Assistant to the President, and served as Senior Director for International Economic Affairs at the National Economic Council and National Security Council at the White House. Previously, he was a Managing Director at Citi, and also served in the Clinton administration as Under Secretary of the Treasury for International Affairs — and before that as Assistant Secretary. Mr. Lipton earned a Ph.D. and M.A. from Harvard University in 1982 and a B.A. from Wesleyan University in 1975.
Panelist: Pier Carlo Padoan

Mr. Pier Carlo Padoan was appointed Minister of Economy and Finance in February 2014. He previously served as Chief Economist and Deputy Secretary-General of the OECD, Professor of Economics at the University La Sapienza of Rome, and Economic Adviser to the Prime Minister.
Panelist: Wolfgang Schäuble

Mr. Wolfgang Schäuble has been Federal Minster of Finance since 2009. He previously served as Federal Minister of the Interior from 2005 to 2009 and 1989 to 1991 and as Federal Minister for Special Tasks and Head of the Federal Chancellery from 1984 to 1989.
Panelist: Larry Summers

Lawrence H. Summers
is the Charles W. Eliot University Professor and President Emeritus of Harvard University. He previously served as Secretary of the Treasury under President Clinton, Director of the National Economic Council for President Obama and Vice President of Development Economics and Chief Economist of the World Bank.